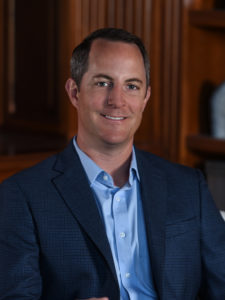 Mike leads Leo Brown Group's pursuit and development of senior living and healthcare projects. He is responsible for the initial identification and market feasibility of Leo Brown Group's senior living opportunities and helps guide the marketing initiatives for each new community.
Throughout his career, Mike has been directly responsible for the development and leasing of over two and a half million square feet of senior living facilities, medical office buildings and ambulatory care centers. Prior to joining Leo Brown Group, Mike served as Senior Director of Healthcare for one of the largest commercial real estate development companies in the country.
Mike graduated from the Indiana University Kelley School of Business. He is active in several local and national senior living industry organizations and sits on the Board of Advisors at the St. Augustine's Home for the Aged in Indianapolis.