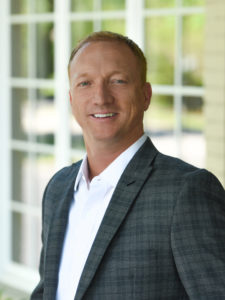 Bill leads Leo Brown Group's pursuit and development of senior housing and post-acute care properties with quality healthcare operating partners. He is responsible for identifying markets, forging operator and manager partnerships, health system alignment, and site selection for new real estate developments.
Prior to joining Leo Brown Group, Bill was responsible for business development for a national post-acute care development company, where he partnered with best-in-class skilled nursing operators to develop and execute on their strategic growth plans. Earlier in his career he was a Vice President for a national consulting firm where he focused on providing market and financial advisory services for the acquisition or development of hotel and resort real estate projects.
Bill graduated from Purdue University with a degree in hospitality management. He is also involved in several industry organizations, a member of the Knights of Columbus and an active parishioner at Our Lady of Mount Carmel Catholic Church.